Shorehaven Behavioral Health, Inc
Company Description
---
Shorehaven Behavioral Health, Inc., an innovative, rapidly growing company, has served the southeastern area of Wisconsin — the north shore and south side of metropolitan Milwaukee, Racine, and Waukesha — for over thirty-three years. Shorehaven is organized as a private mental health clinic. In addition to our four Outpatient offices around metro Milwaukee and Racine, our in-home program serves communities from Beloit-Janesville to Kenosha-Racine on the south end of the state, up to Green Bay as well — a large rectangle of counties, twenty-four counties in all.
We serve a larger purpose, to impact lives and improve community well-being through ethical, effective mental health and substance use disorders treatment and a culture of lifelong staff learning. All persons deserve the same high level of care.
We ask our staff if this is a vision which resonates with each person, if each is prepared to serve this vision and be part of this unique organization.
Be accessible. Our philosophy is to make treatment highly accessible and offered by highly trained professionals, who have access to top quality consultation and supervision.


Innovate and serve. We provide services to hundreds of clients and families who might not otherwise have access to the intensive, professional, evidence-informed, supervised care provided by Shorehaven.


Celebrate and respect diversity. We serve a culturally and economically diverse population. Every person deserves the same high quality of care.


Train and maintain high standards. In order to maintain long-term career relationships with our staff members, we support the independence, flexibility, productivity, autonomy, and success of our professional staff of counselors, social workers, MFTs, substance abuse counselors, and psychologists. We provide training and supervision far in excess of general requirements. We also provide licensure training to new professionals.


Offer complete benefits. We pay on production. We pay above-market rates of 53% to 57%, in a market where 40% and 45% commissions are increasingly common. We are one of the few private clinics offering health and dental insurance, profit sharing, flexible spending accounts, group life insurance, short term and long term disability, and 401K plans. We have a uniquely valuable benefit providing free online learning for your bi-ennial CEU requirement and in-house seminars. New clinicians may choose an hourly Training Wage during the first 90 days of service.


Be ethical and informed. Another hallmark of our approach is to provide services which are guided by the highest ethical and legal standards and informed by evidence-based clinical wisdom.


Provide equal opportunity. Shorehaven is an equal opportunity employer functioning under an affirmative action plan.
We have one of the largest child and adolescent treatment services in the region, and the largest in-home psychotherapy service. New clinicians will join a treatment staff of over seventy professionals. We have two departments:
Outpatient in Brown Deer, Greenfield, Waukesha, and Milwaukee, and In-Home Treatment throughout southeastern Wisconsin from Beloit to Kenosha, and the Illinois line on up to Green Bay, Appleton, and Oshkosh.
Lynn Godec, MSW, the Clinic Administrator and Executive Director, has been managing the practice since 1998, during which we have grown by 600%.
Don Rosenberg, MS, Licensed Psychologist, LMFT, CICS, CEAP, has been in practice since 1973 and has been President and CEO of Shorehaven since 1996.
Carol Trout, MSW, LCSW, has been the Director of In-Home Services since 2006.
---
Our main office is located in an attractive 12,000 square foot office suite on Brown Deer Road, as well as three other locations.

May we count you in our team of hard-working, ethical, skilled professionals?
Check us out on Facebook.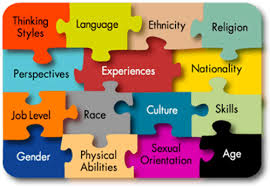 ---
Abuse Survivors & Trauma • AD/HD • Alcohol & Drug Abuse • Anxiety • Behavior Problems
Chemical Dependency • Couples Therapy • Depression • EMDR • Gambling Problems • Grief & Loss
Hypnosis • Help for All Age Groups • Psychotherapy • Substance Abuse
---
Contact Us at: (414) 540-2170

To report Email Abuse, contact
To report typos or other errors on this site, contact
Copyright ® – Shorehaven Behavioral Health, Inc.