Critical Instructions: To Apply for a Job at Shorehaven
---
Note:

We are almost always looking for clinicians. However, our support positions (Clinic Support, Billing, Referral) have openings less frequently and may not have openings at any particular time. Nonetheless, we keep resumes on file for several months and your application will be examined.

---
Critical Instructions: To Apply for a Job at Shorehaven
We only accept email applications.



COVER LETTER:

All applicants must include a cover letter. Let us know key details about yourself, experiences which make you eligible for the position, your goals, important training you have received, connections you may have to Shorehaven, and any other information which helps you to stand out from amongst the many applications we receive. If you have a professional license(s), please tell us the name and number of your license.



IMPORTANT:

If you do not have a Wisconsin license to practice therapy, please explain your Wisconsin licensure plans or status. If you do not live in the geographic area in which we have clientele (eastern Wisconsin), please explain your relocations plans, such as the specific area you plan to which you plan to move, and when.



SUBJECT LINE:

We get so many emails every day and we don't want to miss your application. Therefore, the subject line should include the name of the job and your name. For example:

"Billing Specialist - Jane Roe"

or

"In Home Lead - Bill Doe"




Attach a cover letter and resume to your email.



FILE NAMES:

Remember that we receive several resumes every day. In order to process your application, we ask you to take a moment to title your resume properly. We get so many that are just titled "resume.doc" and so you can see why your resume will not stand out unless you follow the following requirements.

Your resume and cover letter file names should include your name and the month and year and job.



For example:


"Jane Doe Resume – Outpatient Psychotherapist November 2017"
"Jane Doe Cover Letter – November 2017"

So, remember, "

First Name, Last Name, Document Title, Job Title, Month, Year

"


Where to email your application.



Billing Specialist:





Customer Support Specialist:





In-Home Case Manager or Second Therapist, In-Home Lead Therapist:





Executive Assistant:



From time to time we also have other job openings, such as Referral Specialist or Manager. If you want us to review your application for employment, but you may not fit neatly into one of the categories on this page, email: .

Shorehaven is a growing company. We are happy to have you apply for a position. We will only review applications which conform to these simple instructions. Please take a few minutes to title your documents as we request and to write a cover letter. We hope you will be successful.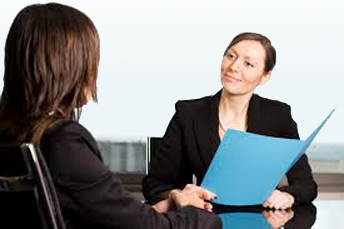 ---
For more information, please see our
Frequently Asked Questions (FAQ)
page.